Each month, CDTC staff nominate one of our children as our Hero of the Month. Each of these special boys and girls are heroes in our eyes. They show strength, perseverance, determination and a positive outlook while facing great challenges.
Their stories are powerful and heartwarming and reflect the impact CDTC and you, our community, has on their daily lives.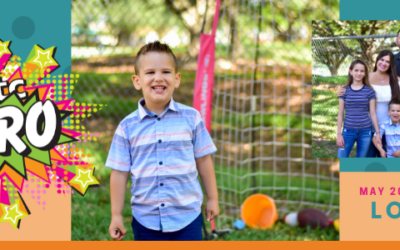 Maria worried when her son Logan wasn't babbling or making noises at 15 months. By 18 months, with no vocabulary, she was fearful. She was desperate to communicate with her toddler. Logan wasn't pointing or gesturing for things. The only sound he made was "mama." But...
read more