Pamela has her hands full, caring for her nine-year-old nephew, Trey Juan. He learns fast and is super smart in school. He loves to talk and learn from others. And, he has Spina Bifida.
When Trey Juan was born, Pamela remembers nothing but worrying. Doctors put in a shunt to help drain fluid and reduce pressure in his brain. She and mom worried about the shunt and if it was helping.
"Having a relative with a disability is like pulling teeth (sometimes)," shares Pamela. "I have to work, but he needs care." Sometimes it was a struggle to find understanding and support in her life.
Relief came when the hospital referred Trey Juan to CDTC's Early Steps program at age one. The program's intervention services helped him learn important skills to help him move and interact. The support and resources kept Pamela looking ahead.
For Pamela, it is the support of Dr. Robinson, their care coordinator Sabine, and the rest of their Care Team that means so much.
"If Trey Juan sneezes and I don't like it, I can call and they call be me back immediately," Pamela shares. That responsiveness and attentiveness are the support she needs. "I wouldn't trade those people for the world."
Trey Juan continues to receive therapy at school. Today, he is walking with assistive devices. He continues to work toward walking independently.
Despite his physical challenges, Trey Juan's confidence and success in school (both in-person and remote) continues amazing everyone.
Pamela remembers running into the room during remote classes because the teacher was shouting. Trey Juan had just scored a near perfect score on iReady, the end of the year assessment.
He was only one point away from perfect, the highest achievement in his fourth grade. It was the only time this happened at his school.
"He learns so fast," shares Pamela. "People don't believe he can do what he can."
It's his continuing drive and accomplishments as a super student that make him a Hero to his care team. "I think he is a Hero because he has overcome so much due to his diagnosis." shares Care Coordinator Sabine.
Nominated by Sabine Michel, Care Coordinator, ECHO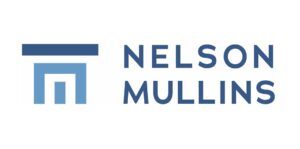 About our Hero of the Month
Each month, CDTC staff nominate one of our children as our  Hero of the Month. These special boys and girls are heroes in our eyes. They show strength, perseverance, determination and a positive outlook while facing great challenges.
Their stories are powerful and heartwarming and reflect the impact CDTC and you, our community, has on their daily lives.
A trip to our Clinic is more than just a doctor's visit to a child with special healthcare needs.
But, insurance doesn't cover everything. That's why your gift is so important.