Children's Diagnostic & Treatment Center is a Pediatric Primary Care Center for children with special healthcare needs in Broward Country. The Center is a nationally recognized Patient Centered Medical Home offering a one-stop-shop of services for children with complex medical needs.
Our physicians and their staff have more than 35 years of experience, developing long-lasting and trusting relationships with patients and their families from birth until they graduate into adult care.
CDTC offers patients and their families a combination of medical care, dental care, phlebotomy, telephone triage, medical case management and social services to ensure the best health and well-being of the children in our care.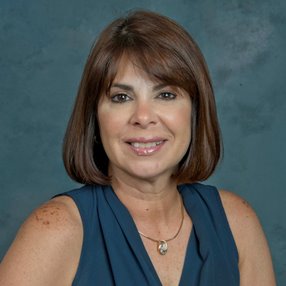 Maria Barrueco, MD
Pediatrician, Early Steps Clinic
Dr. Maria Barrueco has been a physician for Children's Diagnostic & Treatment Center (CDTC) since 1998. She received her medical degree from Universidad Central Del Este School of Medicine in the Dominican Republic and completed her residency as well as a fellowship in Pediatric Pulmonology at the University of Miami, Jackson Memorial Hospital.
Dr. Barrueco treats children with special healthcare needs in CDTC's Pediatric Primary Care Center as well as our Early Steps Program, which provides early intervention services for infants and toddlers.
Dr. Barrueco is a member of the American Academy of Pediatrics and American Medical Association. She is fluent in both English and Spanish.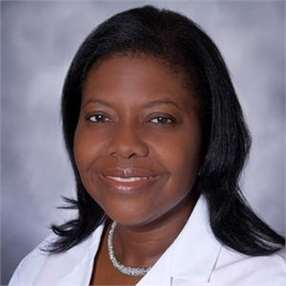 Berenise Lafrance, MD
Pediatrician, Primary Care Center
Dr. Berenise Lafrance earned a Bachelor's Degree in Chemistry from Florida International University and went on to complete her medical degree at Michigan State University College of Human Medicine. She completed her resident training in Pediatrics at the University of Miami Jackson Memorial Hospital. Immediately following, she joined the team of doctors at Children's Diagnostic & Treatment Center where she has been treating children with special medical needs in our Primary Care Center since 1999. Dr. Lafrance is fluent in English, Creole and Spanish.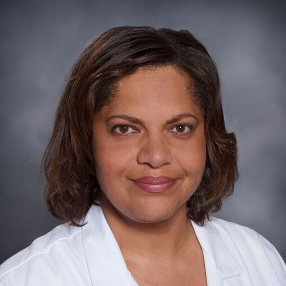 Lisa-Gaye Robinson, MD, MPH
Pediatrician, Primary Care Center | Medical Director, CFAP | Principal Investigator, Research
Dr. Lisa-Gaye Robinson joined Children's Diagnostic & Treatment Center's Primary Care Center as a pediatric physician in 2016 working collaboratively with a multidisciplinary team to provide exceptional patient centered care for children with special needs.
Dr. Robinson is board certified in both General Pediatrics and Pediatric Infectious Diseases. She has a Master's Degree in Public Health from Columbia University and is a graduate of the Mount Sinai School of Medicine. She completed her residency training at New York University as well as a pediatric infectious disease fellowship at Emory University.
Prior to her tenure here, Dr. Robinson was a practicing pediatrician for 17 years in New York City, providing direct primary and specialty care to children and adolescents with HIV/AIDS. As a Director of the Pediatric HIV clinic, she oversaw several grant-funded programs providing supportive services for this population.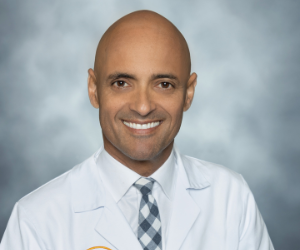 Paulo Oliveira, DDS
Dentist
Dr. Paulo Oliveira is a dentist devoted to giving patients their confidence back by restoring healthy, beautiful smiles. He graduated from the dental program at Universidad Federal do Rio Grande do Sul, in southern Brazil in 1994 and completed the Advanced Education in General Dentistry Residency, focusing on special needs patients, at Nova University in 2017.
Dr. Oliveira's service to others began long before his arrival at CDTC. He first began practicing dentistry in his hometown of Porto Alegre in Brazil. His passion for helping those most in need took him St Croix in the US Virgin Islands working as a dental assistant and educating pre-school children about oral hygiene.
Never forgetting his dream to be a dentist in the US, he moved to California in 2008 to work as a dental assistant in surgical and restorative dentistry. He eventually made his way to Florida as a dental hygienist working with HIV patients.  Under the auspices of the ​Advanced Education in General Dentistry (AEGD) Residency Program and Nova Southeastern University, he began working with patients with special healthcare needs through Nova University's College of Dental Medicine.
Dr. Oliveira is a National Health Service Corp Participant. He has also provided dental care to underserved populations in places such as Jamaica, the Fiji Islands, Nicaragua and Bolivia through various mission trips and Mission of Mercy. He also serves as a clinical director to the Special Olympics Florida Special Smiles.
Dr. Oliveira is fluent in both English, Spanish, and Portuguese.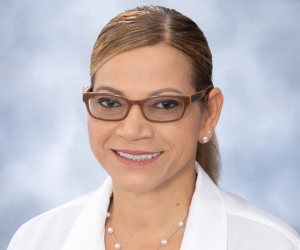 Marivil Castro- Santiago, APRN
Nurse Practitioner
Marivil Castro is a family nurse practitioner who provides primary medical care for patients with special health care needs and chronic conditions at Children's Diagnostic & Treatment Center, a subsidiary of Broward Health. She specializes in the care of patients with HIV disease.  She completed her Bachelor of Science in Nursing at the Pontifical Catholic University in Ponce, Puerto Rico and then earned her first Master of Science degree as Clinical specialist in Critical care area at the University of Puerto Rico in Rio Piedras. Her passion for nursing and the drive to continue her education led her to move to Florida to pursue her lifelong goal of becoming a nurse practitioner.  She moved to Florida and completed a Postmaster degree as a family nurse practitioner at South University in Tampa. She holds a board certification with the American Academy of Nurse Practitioners and an active autonomous independence practice APRN license with the State of Florida Department of health.
Ms. Castro has more than 20 years of experience as an intensive care nurse and accepted the challenge to become an HIV specialist with certification from the American Academy of HIV Medicine.  She has expertise in the management of acute as well as chronic conditions.  Ms. Castro is also an educator for Florida Atlantic University master and doctorate students. Ms. Castro enjoys spending time with her husband, family, and friends at the beach, as well as gardening and weekend getaways.
Ms. Castro is fluent in Spanish and English.
Ilene Anchell, CCC/SLP
Speech Pathologist, Early Steps Program
Kettly Augustin, RN
Registered Nurse, Primary Care Clinic
Edith Beavers, LPN
Adult Clinic
Jorge L. Burgos, PharmD.
Outpatient Pharmacy Operations Coordinator
Kathy Carroll, M.S., CCC/SLP
Early Steps Program
Suzanne Davidson, M.S.
Senior Physical Therapist, Early Steps Program
Elizabeth Donahue, RD/LDN
Pediatric Dietitian, ECHO Program
Bonnie Eisenson, OT
Occupational Therapist, Early Steps Program
Paulino Four Castro, RN
Clinical Research Nurse Coordinator
Patricia Garvie, Ph.D.
Psychologist, Research and Medical Home Program
Yvonne Gamble, LPN
Health Educator, ECHO Program
Kathy Graham, Pharm.D.
Research Pharmacist
Barbara Kalish, Ph.D.
Psychologist, Early Steps Program
Doug LaMountain, LPN
Senior LPN, Primary Care Clinics
Hassel Lopez, CCC/SLP
Speech Pathologist, Early Steps Program
Debbie Martin, MSN, RN
Nurse Manager, Primary Care Clinics
Gloria Morales, M.S., CCC/SLP
Speech Pathologist, Early Steps Program
Carol Orandello, LPN
Health Educator, ECHO Program
Victoria Schreiber, MSW, LCSW
Social Services Counselor, Comprehensive Family AIDS Program
Roxanne Sio, CCC/SLP
Speech Pathologist, Early Steps Program