Each month, CDTC staff nominate one of our children as our Hero of the Month. Each of these special boys and girls are heroes in our eyes. They show strength, perseverance, determination and a positive outlook while facing great challenges.
Their stories are powerful and heartwarming and reflect the impact CDTC and you, our community, has on their daily lives.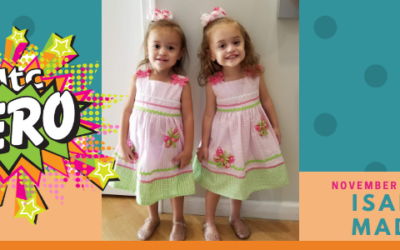 Isabella and Madison were born at only 23 weeks, 6 days. The impossibly tiny micro-preemies weighed just over one pound, Isabella weighing only 1.4lbs and Madison even smaller at 1.3lbs.Being born so early, both girl's systems were underdeveloped. Isabella had blood...
read more