Each month, CDTC staff nominate one of our children as our Hero of the Month. Each of these special boys and girls are heroes in our eyes. They show strength, perseverance, determination and a positive outlook while facing great challenges.
Their stories are powerful and heartwarming and reflect the impact CDTC and you, our community, has on their daily lives.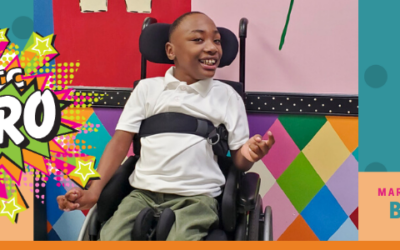 Braylon is a Hero for many reasons, but the one that stands out the most is his happy, always smiling disposition. Braylon had a tough beginning coming into the world. He was born weighing just 1lb and 4oz and spent the first five months of his life in the NICU. He...
read more