Bring a smile to the face of a child with special needs this holiday!
We need your help filling our Annual Toy Shop with toys and gifts for the 3,000 children on our list.
Every toy is another present to make the holiday bright for a very special child!
Shop Online For Your Toy Donation This Year
To make shopping and delivery easy, we have created an Amazon Wishlist with lots of toys for all ages.
You can collect donations from colleagues, neighbors and family to make a large purchase or donate a few toys on your own.
Add toys to your cart. (Don't hesitate to buy more than one of any toy.)
Our shipping address will appear in your cart when you checkout.
Complete your purchase and let us know to expect your package.
It's so easy. You're just a few clicks from giving so much joy this year!
Planning to collect toys & deliver them in person? Check out the resources below….
Click to Donate Toys from Our Wishlist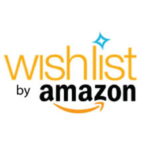 When to Deliver
Monday – Friday from 9:00am – 5:30 pm beginning December 1st.
DEADLINE DECEMBER 15th
Where to Deliver
Gifts can be delivered in person or shipped to:
Attn: Toy Shop
Children's Diagnostic & Treatment Center
1401 South Federal Hwy
Fort Lauderdale, FL 33316

Promote Your Drive
Download fliers and/or social media images to help promote your drive.
Set Up Your Collection Box
Leave your box in a common area or plan a time and place for everyone to bring their items.

0 – 6 Months
Rattles
Teethers
Musical Toys
Crib Toys
7 – 18 Months
Learning Toys
Stacking Toys
Musical Toys
Push Toys
19 – 24 Months
Sesame Street Characters
Ride-on Toys
Puzzles
Learning Toys
2 – 3 years
Little People Toys
Tonka Trucks
Baby Dolls
Books
4-5 years
Play Doh
Board Games
Action Figures
Books
6-7 years
LEGOs
Board Games
Arts & Crafts Kits
Sports Equipment
8 – 13 years
Board Games
Arts & Crafts Kits
Remote Control Cars
Electronic Toys