Eight-year-old Abner has been coming to CDTC's Pediatric Dental Clinic for the past four years. Like many children with autism, the first visit to this strange new place overwhelmed the shy little boy.
It was also a scary place for his mom Cindy, who admits she and dental are "not friends." It was a hard place to come to at first.
Despite her hesitation, Cindy was there for those first appointments, reassuring her son every step of the way. Their dental team made them feel comfortable and welcome at every visit. "There was nothing to worry about," shares Cindy.
Parents are very special to Dr. Alonso. They can have a calming effect on everyone in the room. Abner's parents were no exception. "You can really see their love and dedication for Abner," she shares.
Dad brings Abner for many of his dental visits now. But no matter which parent comes, their support is incredibly important. Abner needed a lot of dental work in the beginning and it would take several visits to complete.
As with all their patients, the dental team started off slowly. They patiently explained what everything was and what they were doing several times. They knew Abner would ask again, seeking reassurance so he could stay brave.
His work began with the extraction of several teeth, which had to be done because of an abscess. Now, Abner asks at the start of each visit if they are taking his teeth out. He's reassured when his dentist shares no, she's filling a cavity or a giving him a cleaning because of the "sugar bugs."
Fear of coming to CDTC's Dental Clinic is a thing of the past for Abner and his mom.
"My kids show me how dental can be fun. They are not scared." In fact, they are excited to come to appointments, especially Abner.
Abner has finished with the major work he needed and his teeth are healthy. His smiles mean so much to our dental team!
Nominated by Dr. Lidia Alonso, Dentist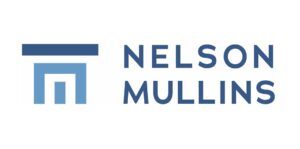 About our Hero of the Month
Each month, CDTC staff nominate one of our children as our  Hero of the Month. These special boys and girls are heroes in our eyes. They show strength, perseverance, determination and a positive outlook while facing great challenges.
Their stories are powerful and heartwarming and reflect the impact CDTC and you, our community, has on their daily lives.
A trip to our Clinic is more than just a doctor's visit to a child with special healthcare needs.
But, insurance doesn't cover everything. That's why your gift is so important.