More than 15 years ago, Early Steps at CDTC had come through for Lisa and her daughter Samantha, who had sensory issues. So Lisa didn't wait to call for help when her new baby, Kendal, wasn't meeting milestones.
Lisa knew Kendal needed help. The infant wasn't pointing or making sounds. She wasn't playing. Mom had no doubts Early Steps would come through for her family again.
During her initial evaluation at Early Steps, Kendal was exhibiting some delays in reaching her milestones.
Based on the results, Kendal and Lisa would receive help from two specialists. Their Infant Toddler Developmental Specialist and Speech Therapist would help Lisa create an environment and routine that encourages Kendal's development.
Adorable Kendal quickly won over her Service Coordinator, Casey. Casey was also impressed with Lisa.
Reviewing the family's plan and assessing their progress at their six-month evaluation, Kendal had met all of her goals!
"I always know when that (meeting all of their goals) happens, it's because of the parents," shares Casey, Service Coordinator. To her, Lisa is a rock star who partnered with her Care Team to work the strategies that would help Kendal.
Kendal will turn 3-years-old in September, aging out of Early Steps. While she is still working with her speech therapist, she met all her goals at her annual review.
Lisa is so proud of her youngest daughter. Kendal will be transitioning to services with Child Find, the entry point for Broward Country Schools' Exceptional Student Learning Support Program in September.
Kendal is getting ready for pre-school in the fall. The school psychologist's evaluation determined she is now on track. Those results show just how far Kendal has come with help from Early Steps.
Lisa said she would be lost without Early Steps. Kendal's developmental delays and needs were so different from her big sister's sensory processing issues. Lisa was only certain of two things when she came back to Early Steps with Kendal – put in the work and stay consistent with the recommendations from the team.
And, it worked! Kendal is a totally different child today. She's active, playful, and talkative.
For that, Lisa is so grateful to her "peeps" at Early Steps and CDTC. They were once again a savior for her family.
Nominated by Casey Burbank, Service Coordinator, Early Steps Program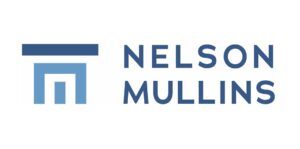 About our Hero of the Month
Each month, CDTC staff nominate one of our children as our  Hero of the Month. These special boys and girls are heroes in our eyes. They show strength, perseverance, determination and a positive outlook while facing great challenges.
Their stories are powerful and heartwarming and reflect the impact CDTC and you, our community, has on their daily lives.
A trip to our Clinic is more than just a doctor's visit to a child with special healthcare needs.
But, insurance doesn't cover everything. That's why your gift is so important.