Dominique's love for five-year-old Abraham, faith in God, and her CDTC Care team – including Dr. Lafrance and Care Coordinators like Kristen in the Lift a Child to Health Program (LCH) – have seen mother and son through difficult times.
Dominque noticed early on that her affectionate little boy showed signs of behavioral issues. It took dedication to pursue the care and services they would need. They're in a much better place now.
Abraham started therapeutic counseling during COVID. Unfortunately, virtual visits did not work well for him. His LCH coordinator provided other options and helped her find a therapy program that does work.
Now, Abraham's behavioral episodes are significantly less frequent. They are also less severe thanks to therapy and medication. Dominique now has strategies for dealing with behavioral episodes.
Mom believes in her "village of supporters." His doctors, therapists, school providers, and LCH coordinator have helped navigate the tough experiences. Dominique doesn't know what she would do without them.
She is especially grateful for the genuine interest CDTC's team has in her and Abraham. She is never rushed. They are always available and happy to help.
Despite his early issues in school, Abraham is an excellent student. He helps other kids with work after he is done with his. He's received awards for honesty and acknowledgments from his teachers for his character and kind acts.
Today, Abraham is reading at a second-grade level while in kindergarten!
Abraham makes Dominique so proud. No matter his behavioral struggles, he is smart and very articulate for a five-year-old. He is very affectionate and always expresses his love for his family.
Abraham is excelling in so many areas of life. His amazing hard work and progress make him a true CDTC Hero.
Nominated by Kristen Ely, Patient-Centered Medical Home & Quality Manager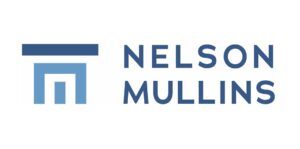 About our Hero of the Month
Each month, CDTC staff nominate one of our children as our  Hero of the Month. These special boys and girls are heroes in our eyes. They show strength, perseverance, determination and a positive outlook while facing great challenges.
Their stories are powerful and heartwarming and reflect the impact CDTC and you, our community, has on their daily lives.
A trip to our Clinic is more than just a doctor's visit to a child with special healthcare needs.
But, insurance doesn't cover everything. That's why your gift is so important.