Kimberly's fourth pregnancy was unexpected. With three children older than 13, she didn't expect to begin motherhood over again, let alone with a special needs child.
Jaelynn was born at 32 weeks with many medical issues – a congenital hernia, an under developed left lung, heart defects, and Down Syndrome. Doctors told Kimberly that Jaelynn may not leave the hospital and if she did she might never sit up, stand, or walk.
Jaelynn had her first surgery at eight-days-old and would spend the first six months of life intubated and trached. Kimberly shares that her baby underwent a total of thirteen surgeries and almost died four times before finally coming home at ten months old.
For Kimberly, Early Steps was a lifeline of resources and support. This seasoned mother was definitely not shy. Her Service Coordinator, Mary, notes that Kimberly is passionate about her daughter.
"Mom's view is 'this is Jaelynn. This is my daughter,'" says Mary. "Kimberly focuses on Jaelynn as a person not just her disabilities."
The motherly instincts in Kimberly prompted swift action, asking for physical and occupational therapies right away. Jaelynn had already lost 6-10 months of her earliest development after spending most of that time undergoing surgeries and healing under medically induced comas. She had no experience with the real world.
Kimberly's worries multiplied when, just as she was ready to introduce Jaelynn to the world, the world shut down under the pandemic.
Tele-therapy was an interesting experience. "I was bending and moving her. I didn't know how we were going to do it," Kimberly shares. "(But) Jaelynn would not be where she is today without that intervention."
Today, two and a half-year-old Jaelynn sits up, stands, and cruises (walking while holding on). And, she continues learning thanks to mom's persistence. To Kimberly, even if Jaelynn doesn't succeed, she's still moving forward. Jaelynn continues to push her boundaries.
"I was impressed with how Jaelynn was maneuvering and cruising," remarks Mary about her last visit to the family." She is doing so much more than we ever thought she could."
The family is preparing to age out of CDTC's Early Steps Program later this year and looking toward the future. Kimberly's greatest hope is that Jaelynn can inspire others and share how Early Steps can help a child in even the greatest of need.
Nominated by Audrey Evans, Family Resource Specialist, Early Steps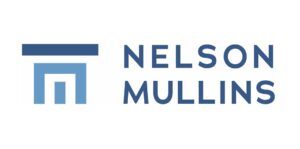 About our Hero of the Month
Each month, CDTC staff nominate one of our children as our  Hero of the Month. These special boys and girls are heroes in our eyes. They show strength, perseverance, determination and a positive outlook while facing great challenges.
Their stories are powerful and heartwarming and reflect the impact CDTC and you, our community, has on their daily lives.
A trip to our Clinic is more than just a doctor's visit to a child with special healthcare needs.
But, insurance doesn't cover everything. That's why your gift is so important.