Each month, CDTC staff nominate one of our children as our Hero of the Month. Each of these special boys and girls are heroes in our eyes. They show strength, perseverance, determination and a positive outlook while facing great challenges.
Their stories are powerful and heartwarming and reflect the impact CDTC and you, our community, has on their daily lives.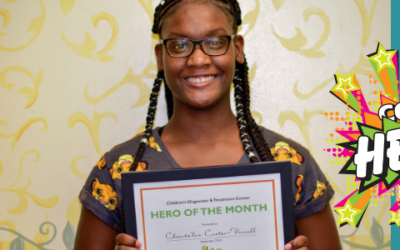 Chante'lae has been coming to CDTC since she was a baby, but it wasn't until she was eight-years-old that she was diagnosed with Type I Diabetes. Our very own Dr. Lafrance referred her to Broward Health's Emergency Department after a visit. She was worried because...
read more