Each month, CDTC staff nominate one of our children as our Hero of the Month. Each of these special boys and girls are heroes in our eyes. They show strength, perseverance, determination and a positive outlook while facing great challenges.
Their stories are powerful and heartwarming and reflect the impact CDTC and you, our community, has on their daily lives.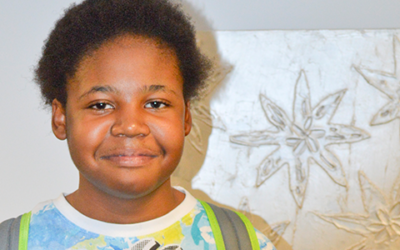 Michael is a 13-year-old boy who lives with his mother, father and little sister. Mom and Dad could not wait for Michael to be born. When Michael arrived, his parents learned he had amniotic band syndrome. For Michael, the bands that cut off his blood supply in utero...
read more