Caitlan Surgeon was born in 1998. Life was not easy for her family. Her young mother, Josephine, raised Caitlan on her own with a little support from Caitlan's father. The duo overcame challenges with their health as well as housing, immigration, employment and times of poverty.
CDTC was the source of Caitlan's primary medical care throughout her early childhood and youth, where she regularly saw Dr. Ana Hernandez. Her CDTC team did more than just treat cold and bruises; they saw her through difficult health issues related to her kidneys. Now almost 20-years-old, Caitlan continues to receive medical care at the Center when she is home from college and manages her own health needs.
Making Dreams Come True
Education has been important to Caitlan since her first days at school. She loves to read and learn, excelling at foreign languages, specifically Mandarin Chinese, and has even taken classes in American Sign Language. Caitlan's mother was determined to encourage her love for education and fought to ensure her daughter attended the best high school that offered foreign languages and a magnet program – Pompano Beach High School. Caitlan maintained excellent grades throughout high school and graduated in the top 10% of her class. #28 out of 271 students!
Looking Ahead to College and Beyond
Caitlan has also always had an interest in science and helping others. With her mother's encouragement, she became interested in medicine and the idea of becoming a doctor. She began looking into medical programs and set her sights on Penn State's great pre-med curriculum. Her hard work and dreams paid off last year. She received a scholarship to attend Penn State and her family supports her efforts by making small sacrifices to pay for costs not covered. Caitlan returned home this summer having just completed her freshman year!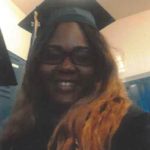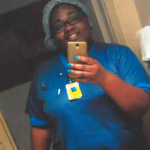 While at school, Caitlan is active on campus and joined the "Blueprint Group," a peer-mentoring group for people of color. She was paired with a sophomore and finds the organization a great place to make new friends.
Focused on becoming an OBGYN, Caitlan has also volunteered at Broward General in the Labor & Delivery unit for experience. She is looking forward to her sophomore year and taking more classes in her field of study