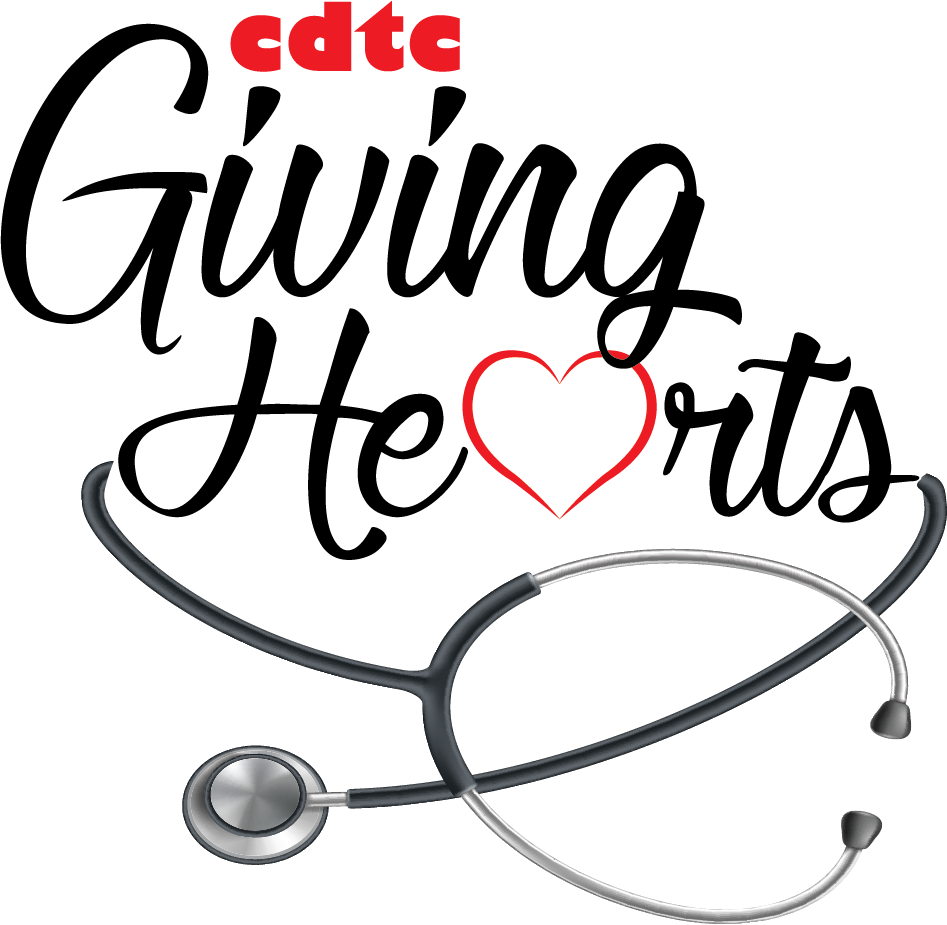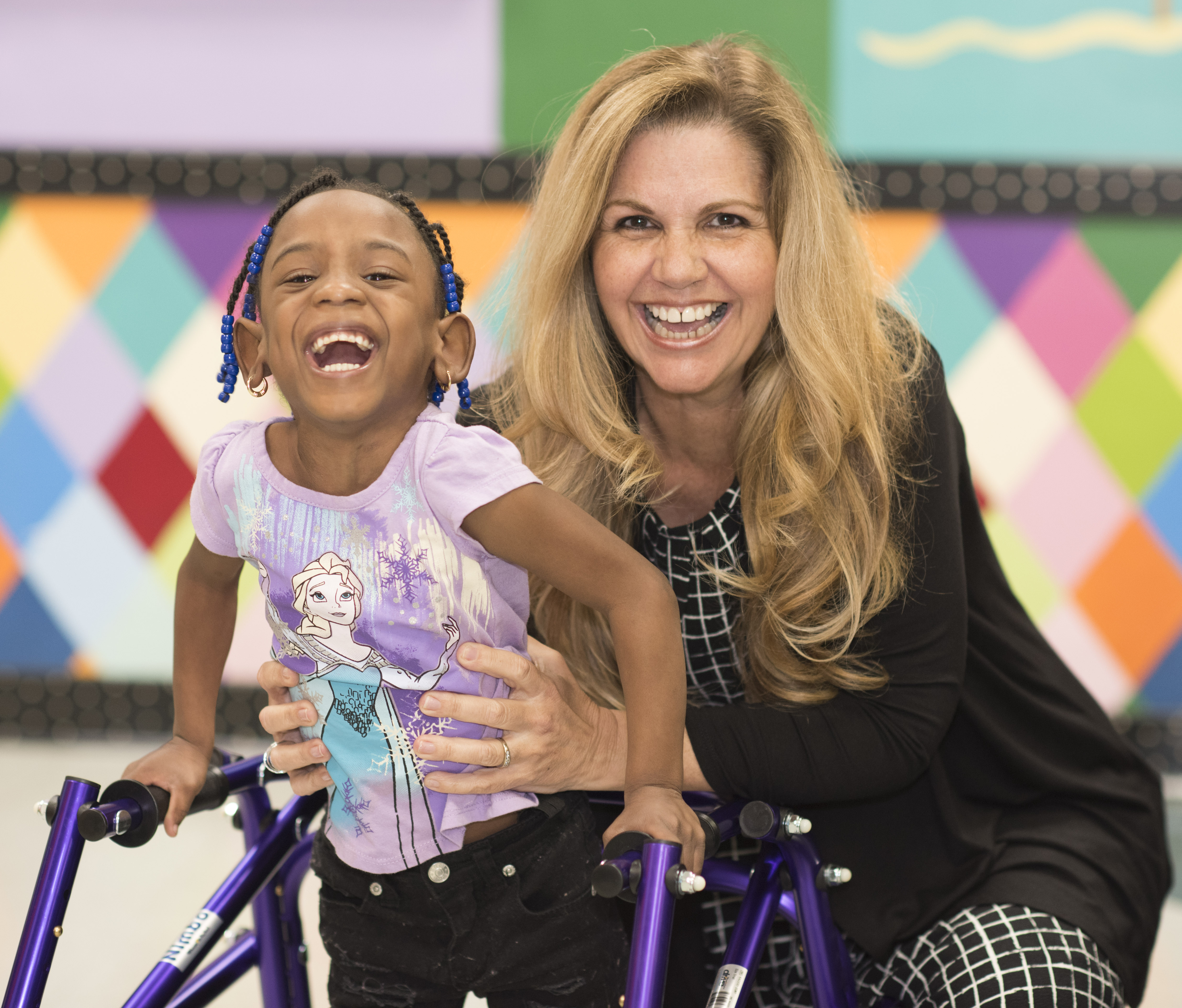 Welcome the the CDTC Giving Hearts!
Every time you make a gift to CDTC, you're investing in a child and their family. And that investment makes a difference.
Members of the CDTC Giving Hearts are individuals and groups who have made a commitment to affect the health and lives of our children for the better. This commitment begins with a minimum annual gift of $600.
That's what it takes to cover the gap between insurance and the costs of the extensive, family-centered medical care, case management and social services our children with special healthcare needs require and deserve.  
2018 is our inaugural year, celebrating the impact our charter members have already made on the lives of our children and families.
Contact Jessica Vones at 954-728-1040 or jvones@browardhealth.org for information about member privileges. 
Member Privileges
Opportunities for special, personal tours
Exclusive insider updates from CDTC Directors
Acknowledgement on the Center's web site and donor wall
Exclusive invitations to special events like our annual Giving Heart's Reception in the Spring
Exclusive invitations to CDTC education sessions & client meet and greets (Leader level or higher)
2018 Charter Members
CHAMPIONS ($25,000+)
Broward Health
Carnival Foundation
cdtc Sunflowers
The Charity Guild of Fort Lauderdale
The Original Florida Follies
The Salah Foundation
The SMART Ride
The Taft Foundation
United Way of Broward County
LEADERS
($10,000 – $24,999)
Austin's Perfect Ten
Edward & Ashley Brown
theCHIVE, South Florida Chapters
DaVita Dialysis
The Jones Family Foundation
Juliette Lippman
MD Smith Endowment Fund
Millsaps Charitable Trust
Lisa Morley
AMBASSADORS
($5,000 – $9,999)
Jane Bolin
Richard & Leigh Ford
Greater Fort Lauderdale Chapter of Jack & Jill of America
Ted Morley
Trinity Health
Ira & Penny Vernon
Water Taxi of Fort Lauderdale
Stewart & Carolyn Wechsler
PARTNERS
($2,500 – $4,999)
Berger Commercial Realty Corp.
Brookfield Executive Real Estate
The Campbell Foundation
JM Family Enterprises
Tatiana Malinine
Martin Youngstrom Foundation
Nilsson Family Fund
The SHM Fund
Mitch & Anna Sokoloff
Soroptimist International of Pompano Beach
Saint Anthony Catholic Church Knights of Columbus
The Elizabeth Cotter Memorial Fund of the Community Foundation of Broward
Susan M. Widmayer
David Yannessa
SUPPORTERS
($1,000 – $2,499)
Daniel J. Alfonso
Jim & Judy Ambrose
Todd Barna
Norvel Bethel
Blayne Stout AIDS Fund
Broward County Trial Lawyers Association
Broward Health Care Federal Credit Union
Horacio Randazzo & Ana E. Calderon Randazzo
Children's Opportunity Group
Coral Springs Community Chest
Don and Kathleen Sokolik Charitable Fund
Gene and Collette Herman Family Fund of the Community Foundation of Broward
James & Bonnie Grady
Felipe Lafratta
Tom Loffredo
Marine Industry Cares Foundation
Sandra Mayor
Elizabeth McGee
Chuck Nicholls & Mark Turner
Dorothy Orr
The Sager Family Charitable Fund 
Valley Anethesiology Foundation
Gary Winston
FRIENDS
($600 – $999)
Scott Aaron
Barry Abramawitz
Christine Battles
Julie D Berry
Mark Bononi
Farah Bridges
Doug Carson
Adam Corin
Shirley Dickinson
Carol Duncanson
David Foreman
Samuel K. Hammer
Scott Hayes
Stuart Hegerstrom
Maria Johnston
Sheila Kiniry
Jen Klaassens
Beth Leahy
Lips Restaurant
Amanda Mitchell
Karen Newberry
Laura Rhoades
Klaus Roithner & Mary Adams
Cindy Spritzer
David & Yamilet Strauss
Jessica Vones
William Walker
Marijke White
Patrick Wojcik
Christian Zanartu