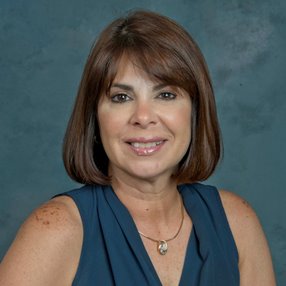 Maria Barrueco, M.D.
Pediatrician, Early Steps Clinic
Dr. Maria Barrueco is a physician for Children's Diagnostic & Treatment Center (CDTC) since 1998. She received her medical degree from Universidad Central Del Este School of Medicine in the Dominican Republic and completed her residency as well as a fellowship in Pediatric Pulmonology at the University of Miami, Jackson Memorial Hospital.
Dr. Barrueco treats children with special healthcare needs in CDTC's Pediatric Primary Care Clinic as well as the Center's Early Steps Program, which provides early intervention services for infants and toddlers.
Dr. Barrueco is a member of the American Academy of Pediatrics and American Medical Association. She is fluent in both English and Spanish.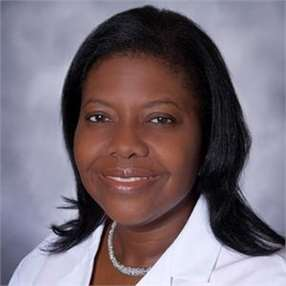 Berenise Lafrance, M.D.
Pediatrician, Primary Care Clinic
Dr. Berenise LaFrance earned a Bachelor's Degree in Chemistry from Florida International University and went on to complete her medical degree at Michigan State University College of Human Medicine. She completed her resident training in Pediatrics at the University of Miami Jackson Memorial Hospital. Immediately following, she joined the team of doctors at Children's Diagnostic & Treatment Center where she has been treating children with special medical needs in our Primary Care Clinic since 1999.
Dr. LaFrance is fluent in English, Creole and Spanish.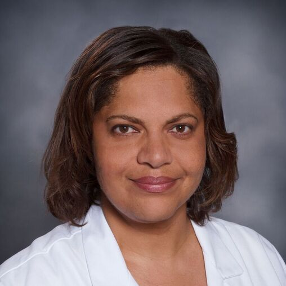 Lisa-Gaye Robinson, M.D., MPH
Pediatrician, Primary Care Clinic | Medical Director, CFAP | Principal Investigator, Research
Dr. Lisa-Gaye Robinson joined Children's Diagnostic & Treatment Center's Primary Care Clinic as a pediatric physician in 2016 working collaboratively with a multidisciplinary team to provide exceptional patient centered care for children with special needs.
Dr. Robinson is board certified in both General Pediatrics and Pediatric Infectious Diseases. She has a Master's Degree in Public Health from Columbia University and is a graduate of the Mount Sinai School of Medicine. She completed her residency training at New York University as well as a pediatric infectious disease fellowship at Emory University.
Prior to her tenure here, Dr. Robinson was a practicing pediatrician for 17 years in New York City, providing direct primary and specialty care to children and adolescents with HIV/AIDS. As a Director of the Pediatric HIV clinic, she oversaw several grant-funded programs providing supportive services for this special needs population.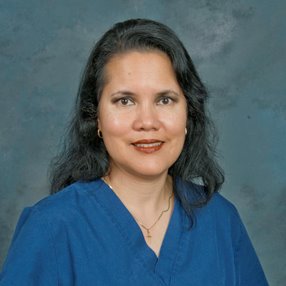 Lidia Alonso, D.D.S.
Dentist
Dr. Lidia Alonso, DMD is a pediatric dentist who is passionate about helping children have positive dental experiences and healthy smiles. She graduated from Barry University with a Master's Degree in Biomedical Sciences and received her dental education at Tufts University School of Dental Medicine in Boston, MA. Dr. Alonso completed her general residency at Mount Sinai Medical Center in 1992 and earned her Certificate in Pediatric Dentistry from Nova Southeastern University.
Dr. Alonso has dedicated her entire career to working in public health settings and with children with special needs. She has served families through both the Broward and Indian River County Health Departments. In addition, Dr. Alonso has been the sole Dentist at the CDTC Dental Home since its opening in 2014, providing specialized care to more than 975 children.
Dr. Alonso is a member of the American Academy of Pediatric. She is fluent in both English and Spanish
Kettly Augustin, RN
Registered Nurse, Primary Care Clinic
Kathy Carroll, M.S., CCC/SLP
Early Steps Program
Suzanne Davidson, M.S.
Senior Physical Therapist, Early Steps Program
Elizabeth Donahue, RD/LDN
Pediatric Dietitian, ECHO Program
Lystra Donegan, BHSc, RDH
Registered Dental Hygienist
Yvonne Gamble, LPN
Health Educator, ECHO Program
Kathy Graham, Pharm.D.
Research Pharmacist
Barbara Kalish, Ph.D.
Psychologist, Early Steps Program
Katrina Kemos, M.S.W., L.C.S.W.
Social Services Counselor, Comprehensive Family AIDS Program
Dayana Leon, LPN
Research Program
Kathy London, M.S.W., L.C.S.W.
Social Services Counselor, Comprehensive Family AIDS Program
Aida Mato, LPN
Health Educator, ECHO Program
Gloria Morales, M.S., CCC/SLP
Speech Pathologist, Early Steps Program
Patricia Garvie, Ph.D.
Psychologist, Research and Medical Home Program
Robin Susser, M.S., CCC/SLP
Speech Language Pathologist, Early Steps Program
Donna Manzella-Dailey, M.S., CCC/SLP
Speech Language Pathologist, Early Steps Program